Lawn Care Services from Rivas Landscaping
Rivas Landscaping offers a full range of lawn care services and landscape maintenance. We can help you improve a struggling lawn or keep an already healthy yard going strong. Whether you need a one-time clean up after a storm or ongoing yard care to maintain your existing landscape design, Rivas Landscaping can be your trusted partner in lawn care. Our yard maintenance services will give you the professional, manicured lawn you want without the time or sweat needed to keep up with it.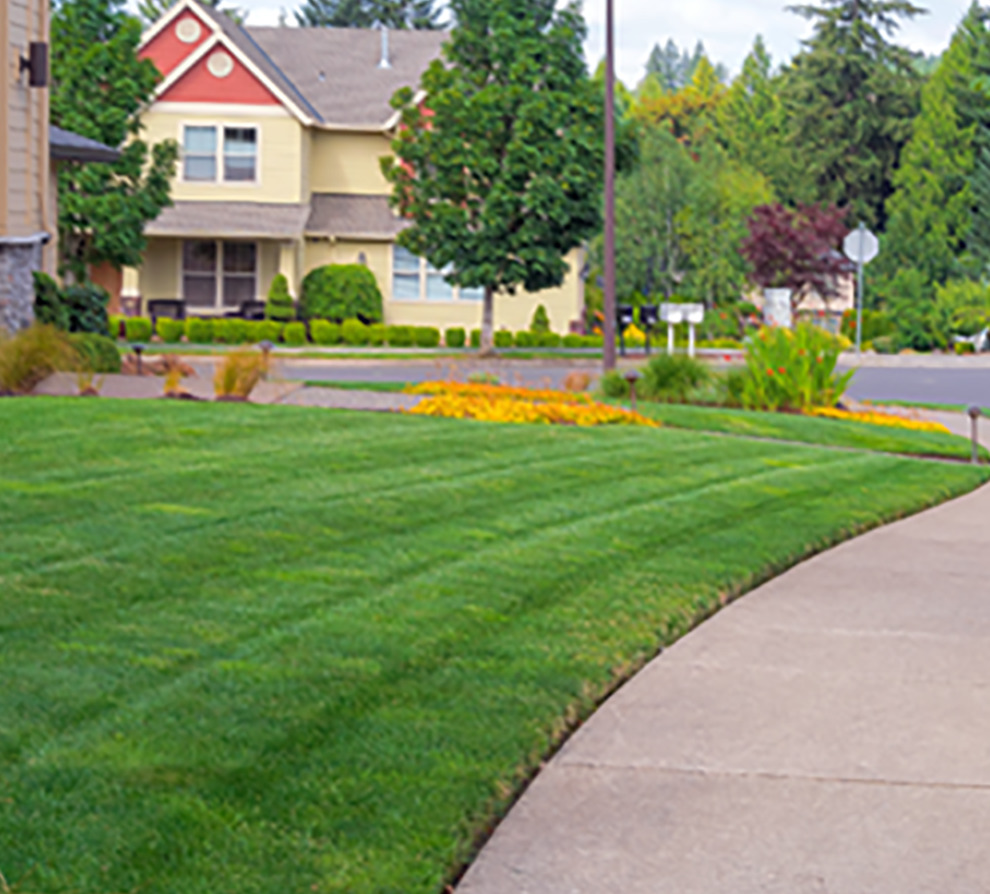 The Benefits of Professionals
Why Hire a Professional Lawn Care Services Company?
While you may be tempted to tackle your yard maintenance on your own, there are many reasons to consider hiring a professional instead. Here are some reasons why handing the task over to the pros may be the right decision for you.
More than Mowing
Hiring a lawn care services company involves far more than just mowing the grass. Professional lawn care services involve multiple services including targeted weed control, fertilization, soil analysis and amendments, tree and shrub trimming, seeding, aeration, and more. The time, effort, and expense required by the homeowner to learn and accurately apply all of these skills is a daunting task. That's why many homeowners choose to focus on their own work, family, and community commitments and leave yard maintenance work to an expert.
Space and Cost Savings
It seems counterintuitive that paying for yard maintenance services could actually result in saving money, but here's why it might. The tools and equipment needed to do the work yourself also cost money – hundreds or even thousands of dollars. Once you own it, you also need to maintain it (oil, gas, blade sharpening, etc.), which incurs additional costs. Finally, you will also need some place to store it. If you don't have room in your garage or basement, you may have to add a small shed which, you guessed it, also costs money. When you hire professional landscape maintenance services, the company incurs all those costs and you never have to buy or store a single tool.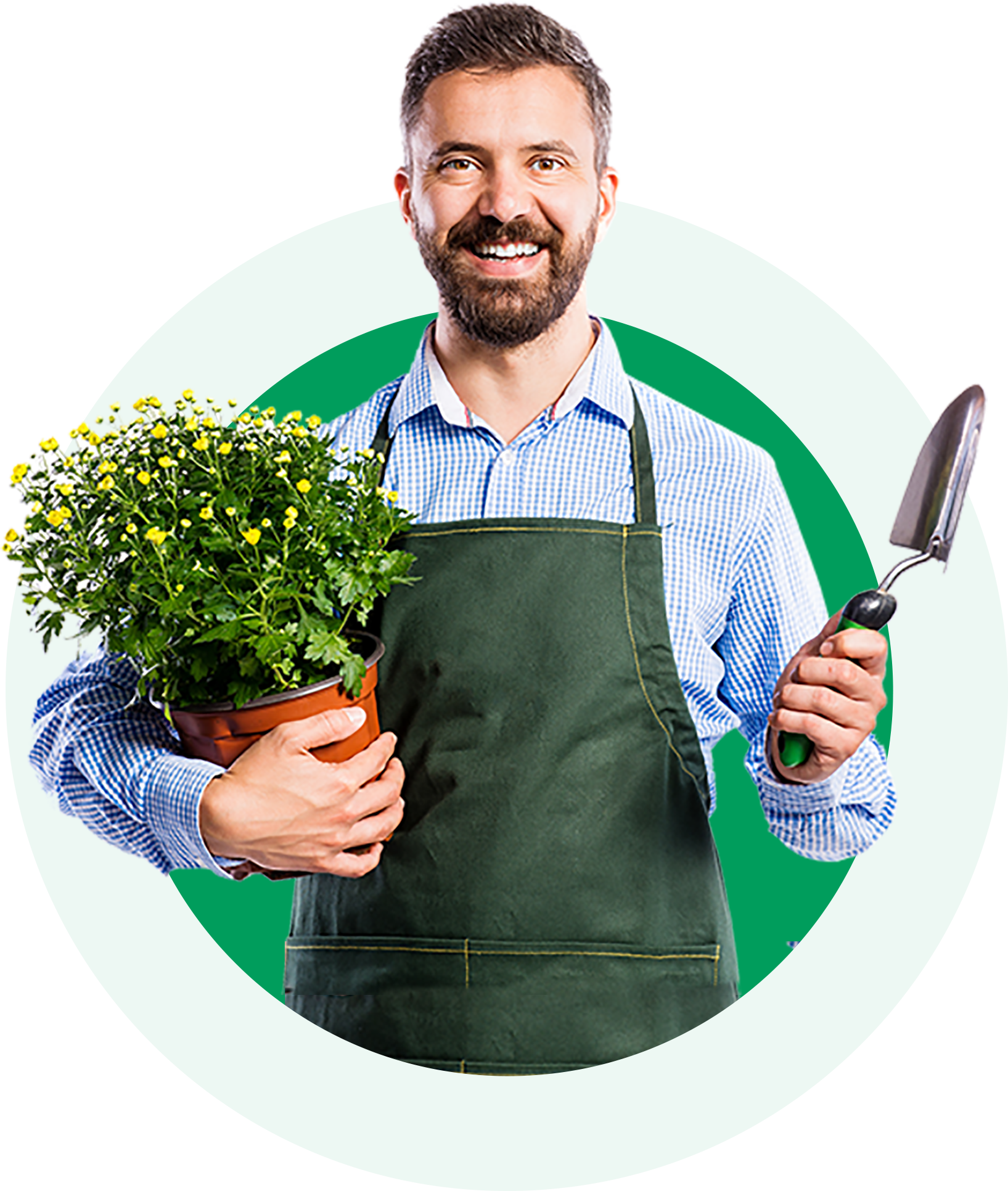 Increase in Property Values
A well-maintained landscape can add thousands of dollars to your property value. It is truly an investment in your home that you will enjoy and it will pay dividends when it comes time to sell your house. Outdoor improvements are one of the top selling points, and maintaining those improvements is what will attract buyers from the moment they see the home.
Time
Yard maintenance isn't something that you can only do when you get around to it. Keeping up with a yard takes time and effort, even if you don't have the time or energy. Whether you are up to it or not, the grass and shrubs will continue to grow, weeds will keep spreading, and leaves will continue to fall. Rather than try to squeeze one more thing into your already overloaded schedule, it may be time to let the professionals handle it so you can get back to your life.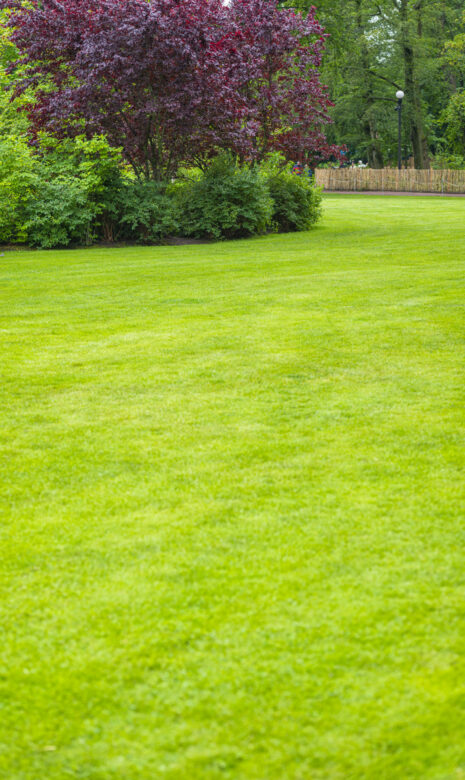 Why Rivas Landscaping for Lawn Care Services?
Rivas Landscaping is a locally owned and operated landscaping and lawn care service company. We bring our years of experience and detailed knowledge to each and every job, and we are proud to deliver the highest quality and value to our community. Rivas Landscaping is fully bonded and insured, which means we take full responsibility for our work so you can hire with confidence.
We are committed to creating long-term relationships with our customers, and your satisfaction is our ultimate goal. You can enjoy your beautiful lawn while we take care of the details.
Contact us today for more information on our landscaping services and receive your
You can enjoy your beautiful lawn while we take care of the details.

Lawn Care Services Offered
Rivas Landscaping offers a full range of lawn care services and landscape maintenance.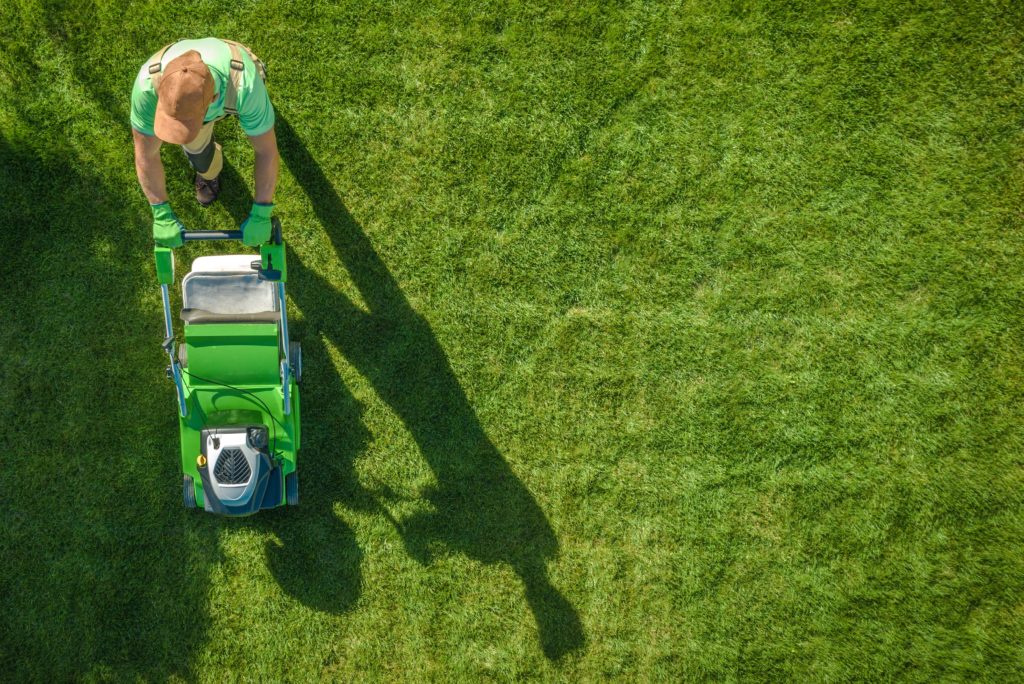 Once you have your beautiful new landscaped yard installed, it takes ongoing effort to keep it looking polished. Our yard maintenance services provide everything your landscape design needs to stay in that zone. These regularly scheduled visits include:
Mowing and Blowing: Our skilled lawn care services experts will cut grass to the correct height for your grass type. We will also gather and remove errant grass clippings, fallen leaves, and branches using professional grade blowers to keep your lawn neat and tidy.
Edging and Weeding: Keeping your edges clean and smooth around curbs, sidewalks, and flower beds is essential to maintaining your manicured look. We will also remove aggressive weeds and keep them from spreading.
Pruning and Trimming: We will keep those bushes and hedges trimmed to maintain their look and keep them from crowding out other plants or encroaching on walkways.
Fertilizing and Mulching: Keeping healthy lawns growing strong with fertilizer and using mulch to control weeds as well as enhance your landscape design appearance is essential.
Click below to read more details on our comprehensive landscape maintenance services.
Is your yard brown, sparse, or poorly developed? Your lawn may be suffering from impaction, a common condition where the soil becomes too dense for the roots to get the proper moisture and nutrition. Fortunately, the solution lies in lawn aeration, a process by which narrow holes are created throughout the yard to help break up the soil and allow water, nutrients, and air circulation to reach the roots. Continue reading to find out which types of lawns are most at risk and how an aeration treatment could save your grass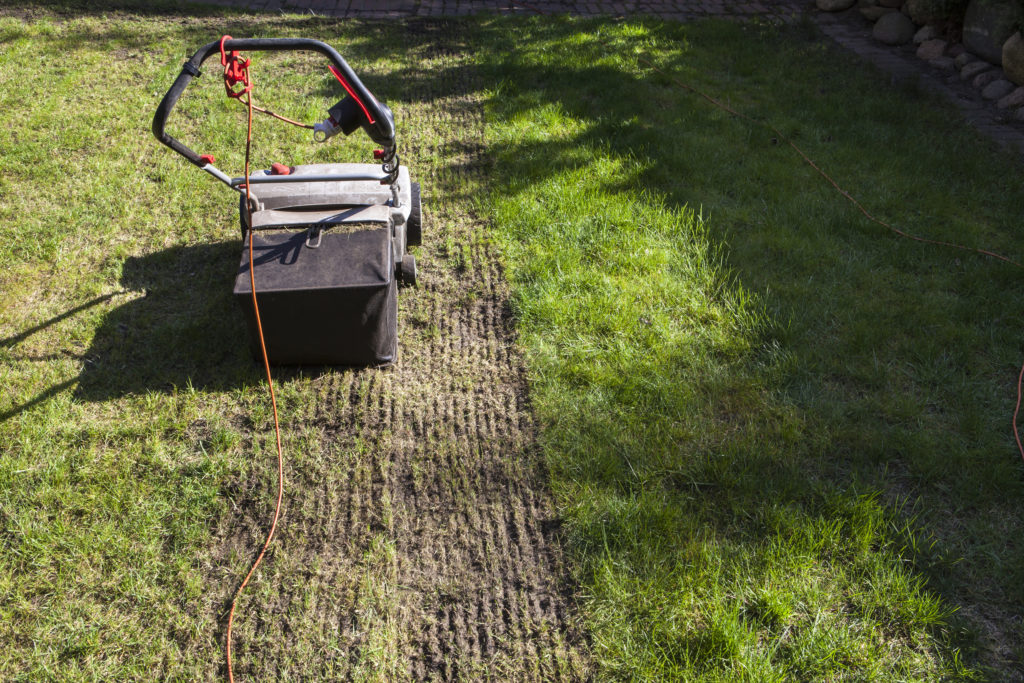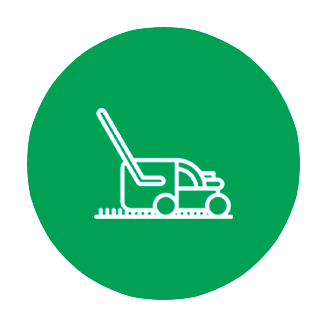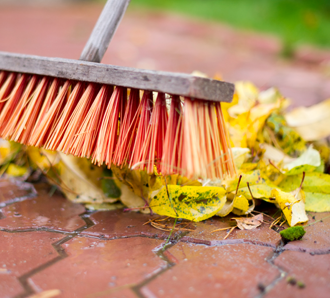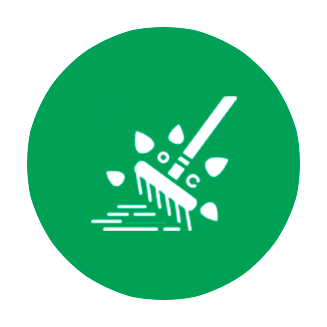 Is your busy schedule preventing you from taking regular care of your yard? Has a storm recently come through and created a mess of debris and minor damage? Do you have a rental house experiencing the same issues? If so, our lawn cleanup service may be just the right thing to save the day. Let our crew of landscape maintenance professionals collect and remove debris, trim, edge and more to restore your yard to its former curb appeal in a matter of hours. Read on to learn more about lawn cleanup services.
Hiring Rivas Landscaping is a simple and easy process. We pride ourselves in offering timely, thorough service with no surprise fees. We will review your property's needs in detail during an initial consultation and provide you with a free estimate. 
Contact us today and take the first steps toward a more beautiful yard. .